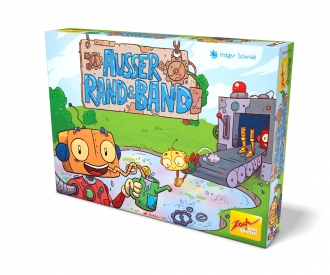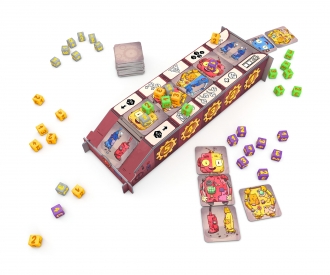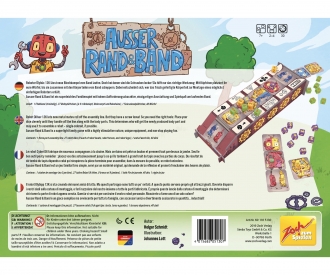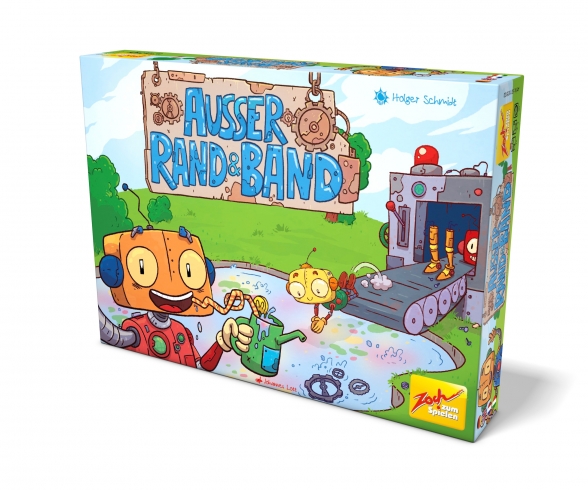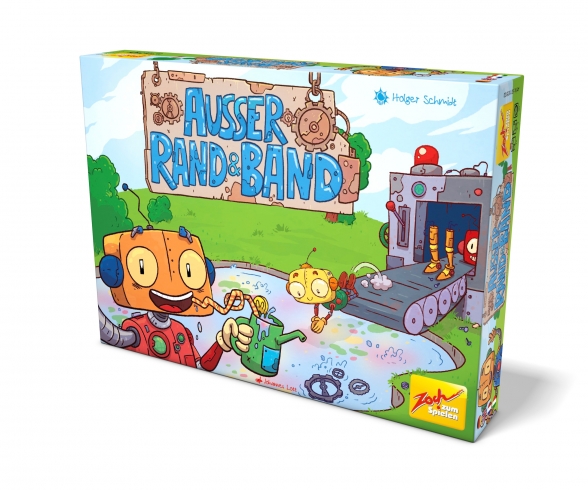 Quantity:
1
2
3
4
5
6
7
8
9
10
11
12
13
14
15
16
17
18
19
20
21
22
23
24
25
26
27
28
29
30
The assembly line conveys robot heads, legs, and torsos in three colors. Players place dice on these components. Once a robot part leaves the line, the dice deposited on them also go tumbling down. This way, the assembly line determines by dice roll which player is entitled to the respective robotic body part.
By using additional dice placed at the edge of the line, players can modify the line in order to gain advantages in the "production chain." The player who uses the "rolled-off-the-line" robot body parts to assemble as many robots as possible – and, if possible, of only one color – wins the game.
Ausser Rand & Band is a super-light family game with a highly stimulative nature, unique equipment, and non-stop playing fun.

Warning! Not suitable for children under 3 years due to small parts. Choking hazard!
Frequently bought together
Frequently bought together