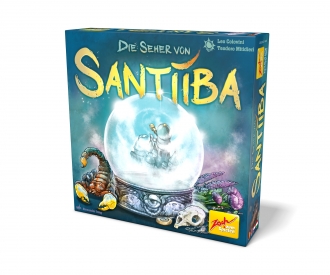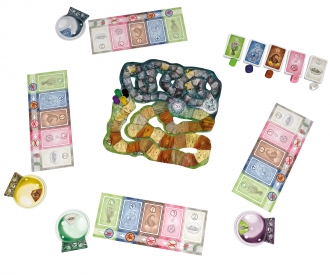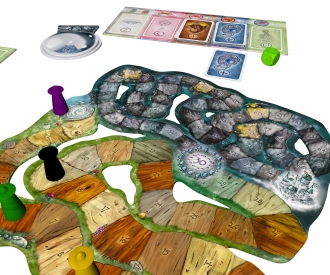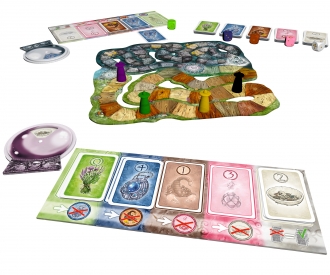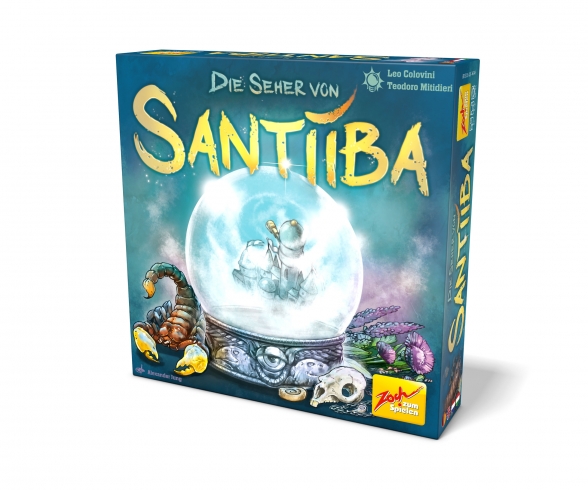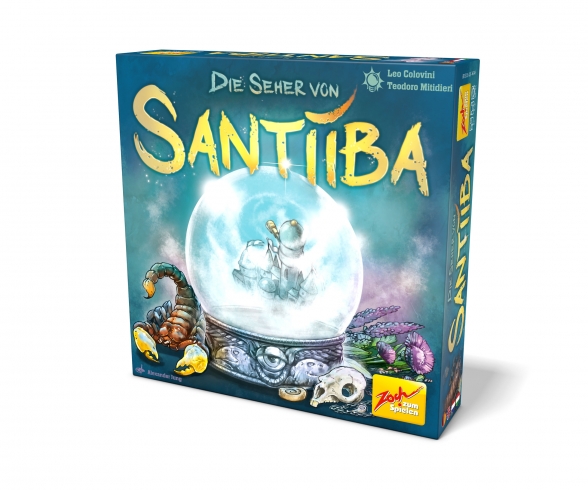 Quantity:
1
2
3
4
5
6
7
8
9
10
11
12
13
14
15
16
17
18
19
20
21
22
23
24
25
26
27
28
29
30
Delivery time 1-3 working days within Germany
One player rolls the five dice, which correspond with five kinds of cards. Each other player secretly selects which die they are interested in. If the active player takes a die that another player secretly chose, the other player is going to steal either the rolled VPs or the corresponding card. Players take turns in this manner, until the first player reaches 30 VPs. Only then are the cards' VPs counted as well. However, the player who has collected the fewest cards of any particular sort won't get to count the neighboring kind of cards at all.
Die Seher von Santiiba is the suspense-packed family game of mind games revolving around the question of who wants what, when, and how badly.
For 2-4 players aged 8 and up, 30-45 minutes playing time.
Try the game on Tabletopia: https://tabletopia.com/games/die-seher-von-santiiba
Author: Leo Colovini, Teodoro Mitidieri
Warning! Not suitable for children under 3 years due to small parts. Choking hazard!
Frequently bought together
Frequently bought together