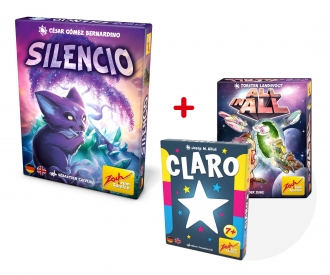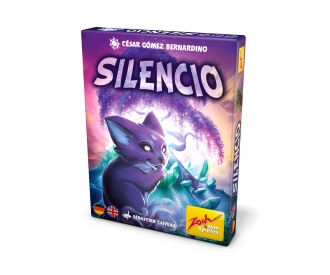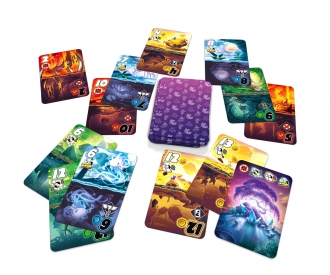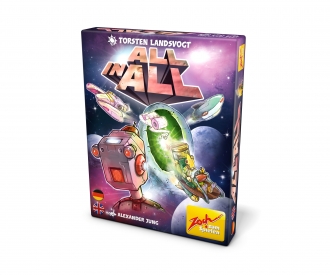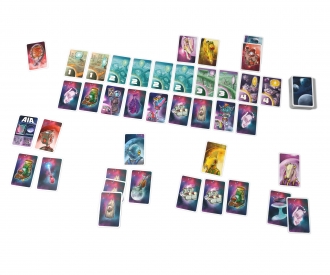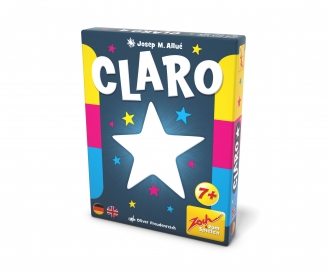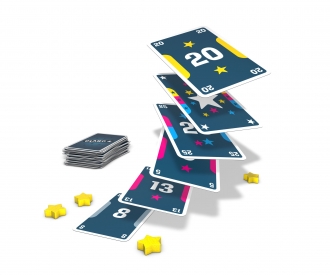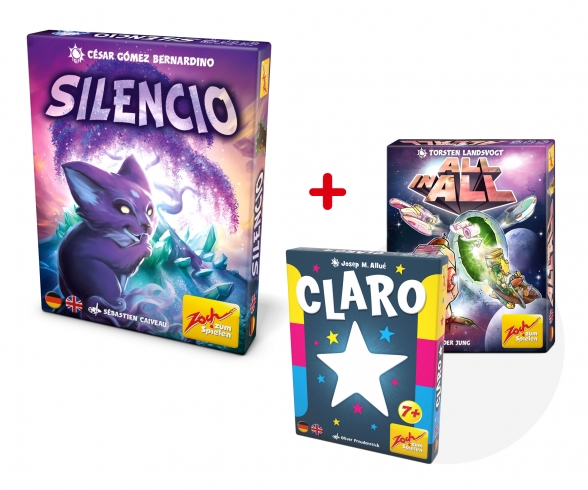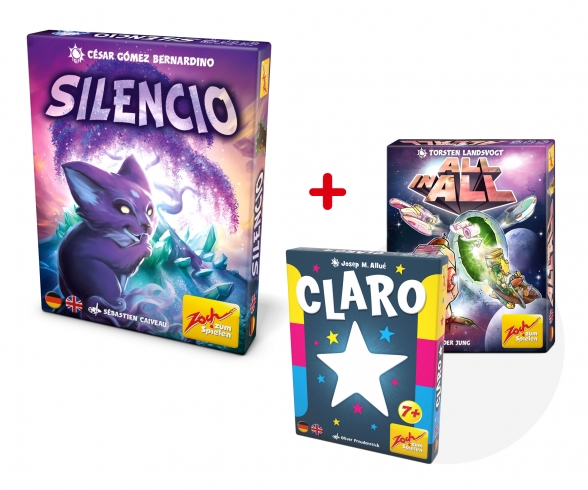 Quantity:
1
2
3
4
5
6
7
8
9
10
11
12
13
14
15
16
17
18
19
20
21
22
23
24
25
26
27
28
29
30
Delivery time 1-3 working days within Germany
Product bundles consisting of: Silencio | All in All | Claro
Article number: 601105142
Product: Silencio

Silencio is the wordless card game that challenges players to think and act for each other.
All players form a team together. However, they are not allowed to speak a word to each other. The goal is to play four suits of cards together in a row of matching numbers. Each new card played must have a higher value than the last card played of the same suit. Depending on whether the value of the new card directly follows the value of the previous card or not, the player on the turn causes different effects. If the team uses these effects skilfully, they can jointly play as many cards as possible. For 2-4 players aged 10 and up, game duration 15 minutes.

Test the game on Tabletopia: https://tabletopia.com/games/silencio-2020

Author: César Gómez Bernardino
Article number: 601105162
Product: All in All

The players explore space portals to find curious space relics and snatch them from their fellow players. If a mission fails, those who did not land in time go home empty-handed. Only those who venture far into the depths of the universe can bring lots of space junk to their own home planet and win. A truly galactic adventure!
3-6 players from 10 years up.

Author: Thorsten Landsvogt
Article number: 601105171
Product: Claro

Claro is the clearest card game in the world. Everything is clear with no more than two rules: 1. "Always play a card!"… well, that was clear. 2. "Be the last player who can do this!"… again, totally clear. It is also completely clear that each card allowed is clearly higher than the one previously played. Clearly enough, stars of the same color on two cards are also OK. Exciting. Captivating. Claro.
For 3-6 players, aged 7 and up.

Author: Joseph M. Allué
Warning! Not suitable for children under 3 years due to small parts. Choking hazard!