---
Sort by:
Top sellers
New
Price ascending
Price descending
Filter
---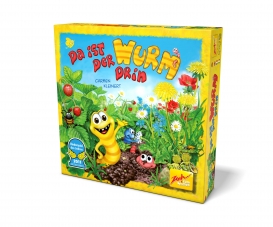 Children's games
Da ist der Wurm drin
601132100
€26.99
Da ist der Wurm drin The "Kinderspiel des Jahres 2011" (German Children's Game of the Year) is a real eye-catcher: The worms vanish into the game board, squint out from time to time and put up a competitive dig to the compost heap. Along the way children learn to estimate and handle lengths. This is a jackpot for every child's room! for 2 to 4 Players, Ages 4 and up
More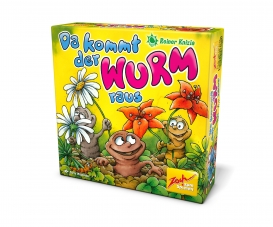 Children's games
Da kommt der Wurm raus
601105176
€14.99
In the garden, the worms are on the loose! It's Anna Annelid's birthday today. Each of her friends – from the roundworm to the earthworm – wants to present her with the biggest bouquet of flowers. Before sunrise, they all poke their heads out of the soil, trying to find the blossoms in their favorite color. But almost all buds are still closed. When they open up, it should always be the correct worm that crawls out of its hole in the ground! If you know which worm will come out of what hole, you'll collect flowers in all colors. For 2-5 players, aged 5 and up.   Author: Reiner Knizia
More
New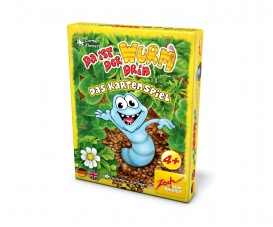 Children's games
Da ist der Wurm drin - Das Kartenspiel
601105181
€8.99
The players play worm cards of different lengths face down so that they "disappear into the ground". If you remember the position of your own worms and observe where the other players place their cards, you can now try to pull the longest worms out of the ground - and possibly make mini worms "attractive" to the other players. The player who grows the five longest worms in his own display wins. The card game uses the popular sequences of its big game sister and bestseller DA IST DER WURM DRIN and implements them in a handy card format. Again and again, worms disappear underground and reappear in daylight - which children especially love. DA IST DER WURM DRIN is also an indispensable part of every child's room as a card game. The game was invented by Carmen Kleinert and lovingly illustrated by Heidemarie Rüttinger.
More