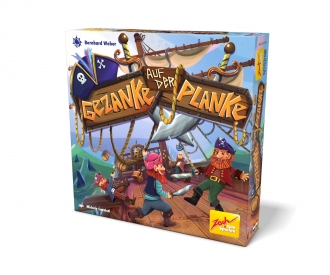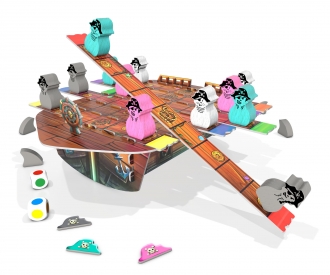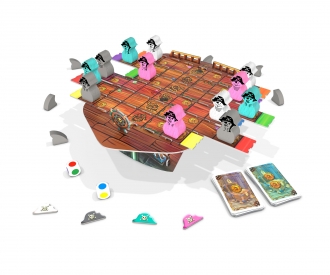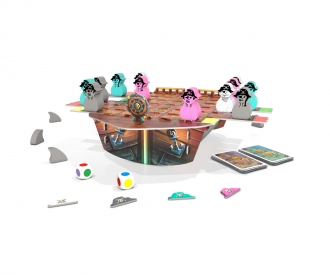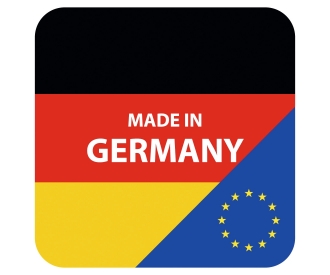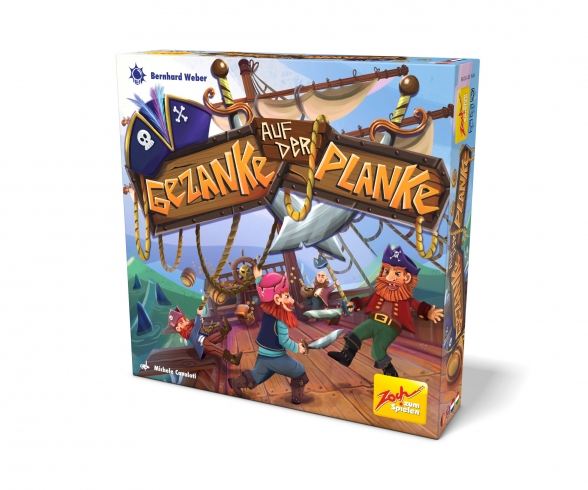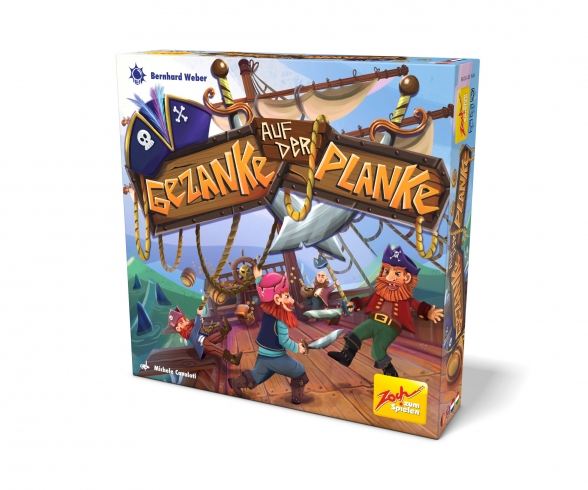 Delivery time 1-3 working days within Germany
The money is on the planks. And underneath it the sharks are circling. The game is played on a real ship that lies rocking in the waves. All pirates want to get as close as possible to the prey. But if you move the planks, everything gets out of balance. And then it's "man overboard", while the rest of the crew pushes themselves rough-legged from the best seats. It is allowed to jostle. But sensitivity and a clever assessment of gravity are crucial when it comes to taking up the most delicate and lucrative plank places wherever there is something to get. So it's always worth making a fuss over the fuss of a few doubloons ...
2-4 players, 6 years up.
Author: Bernhard Weber
Warning! Not suitable for children under 3 years due to small parts. Choking hazard!
1 Ship (13 parts)
12 Pirates
6 Planks
65 Cards
2 Colour Dice
4 Player Markers
16 Stickers
7 shark fins
Frequently bought together
Frequently bought together