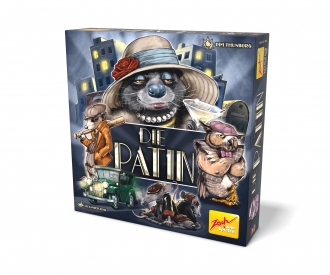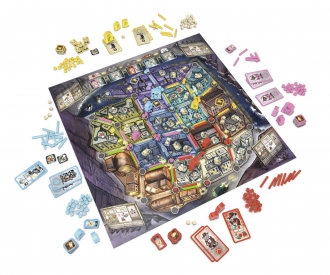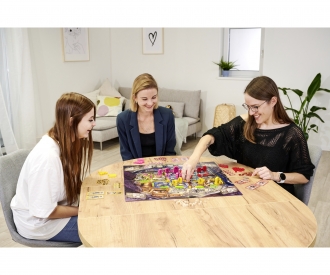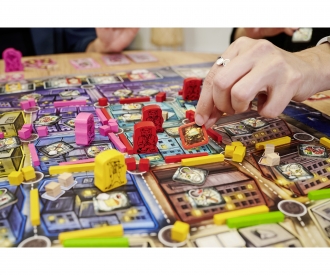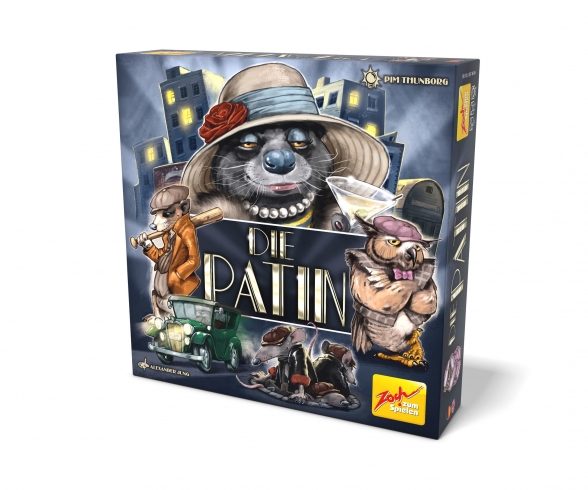 New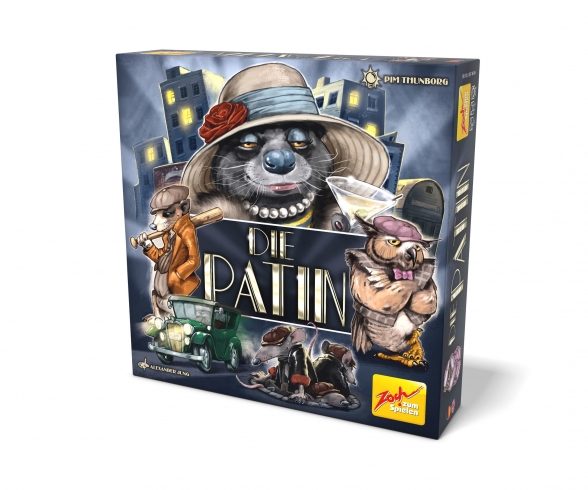 Quantity:
1
2
3
4
5
6
7
8
9
10
11
12
13
14
15
16
17
18
19
20
21
22
23
24
25
26
27
28
29
30
Delivery time 1-3 working days within Germany
Product information
Designed for 2 to 5 players aged 12 and above, this game revolves around the boss of a ruthless family clan that is engaged in a fierce battle for Beasty Town. In order to bring the city under their control, the players must dispatch their henchman into dark alleyways and build shady backrooms on the premises of local shops and businesses.
The board depicts several districts surrounded by manholes, which the players must occupy with rats in order to take control of the surrounding territory and beat their opponents. During the game, the players take on the role of a mafia boss who strives to expand the influence of her clan, supported by three henchmen.
Over a total of five suspense-filled rounds, the players must aim to complete five missions and outmaneuver their components by expanding their territory, controlling the most manholes, building the longest network of backrooms, and looting property.
"Die Patin" is an interactive and thought-provoking strategy game that pits players against each other in a ruthless battle for Beasty Town. The player with the highest number of mission points after five rounds is the winner.
Author: Pim Thunborg
Warning! Not suitable for children under 3 years due to small parts. Choking hazard!
---
Product details
Genre: Board game / Strategy game
Number of players: 2–5
Recommended age: 12 and above
Languages: DE/GB
Duration: approx. 30 mins per player
Contents: 1 board, 20 wooden figures, 190 wooden cubes, 75 wooden sticks, 111 tiles, 15 cards, 1 set of rules
Product number: 601105165
Copyright: ©2023 Zoch Verlag
Designer: Pim Thunborg
Illustration: Alexander Jung
Downloads