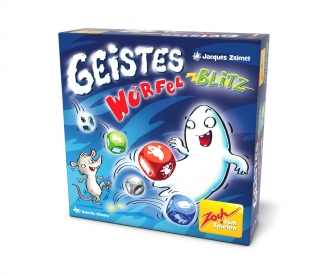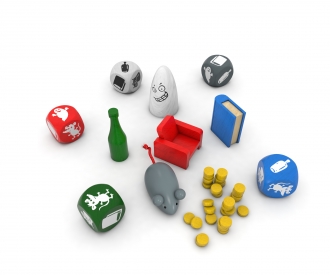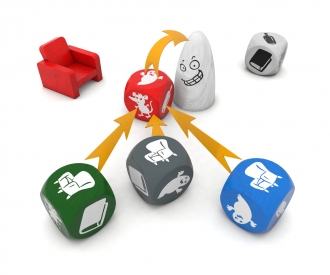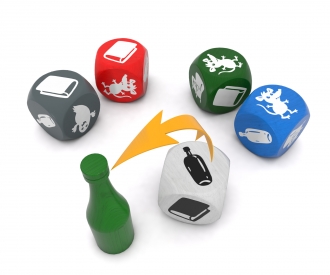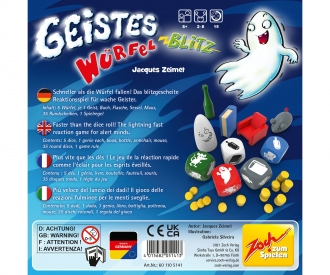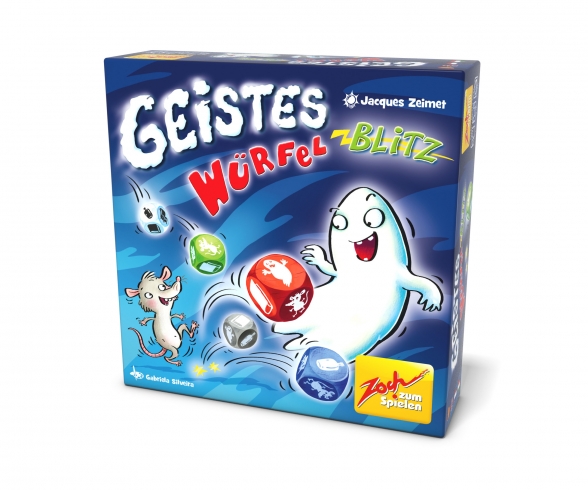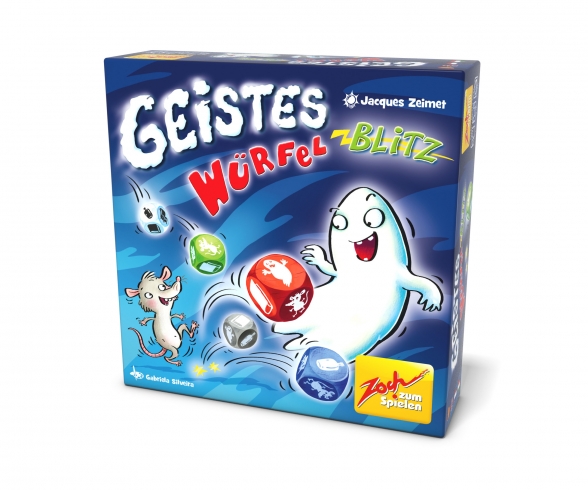 Quantity:
1
2
3
4
5
6
7
8
9
10
11
12
13
14
15
16
17
18
19
20
21
22
23
24
25
26
27
28
29
30
Delivery time 1-3 working days within Germany
In the centre of the table are the five typical Geistesblitz items: book, bottle, armchair, mouse and genie. Five cubes correspond to their colours. Their results indicate which object should be snapped. After each roll, the players first check to see if there is an object that the dice show most often. The colour of this object then determines which dice show the object to be snatched. If other dice combinations appear, the object must be snatched, which is rarely seen. If all dice show something different, the cube on which Geist Balduin is hiding reveals which object is currently being sought. Würfelblitz is a flash of inspiration for dice-loving lightning ghosts.
2-8 players, 8 years up.
Author: Jacques Zeimet
Warning! Not suitable for children under 3 years due to small parts. Choking hazard!
5 Dice
5 Gripping Figures
35 Wooden Discs
Frequently bought together
Frequently bought together